Legend Series filming TV show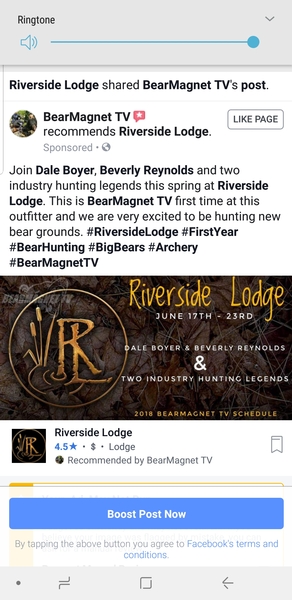 We have some legendary hunting guests arriving to hunt bears with us! Its going to be a fun week of rutting bear action and two longtime hunting show celebrities who invented filming hunting trips! Nothing beats experience and these two gents have earned the title of Legends!
Stay tuned for updates on WHO they are and how the hunt goes!
Posted in: Bear Hunting
Reader Comments
0 Comments on Legend Series filming TV show
News & Events
02/03/18
Had one of our best day of ice fishing this year!
01/19/18
Stay tuned for more news on the exciting winter fishing excursions we have, as it is only getting started!
12/01/17
Winter Ice Fishing trips, fun for all!