Manitoba Mallards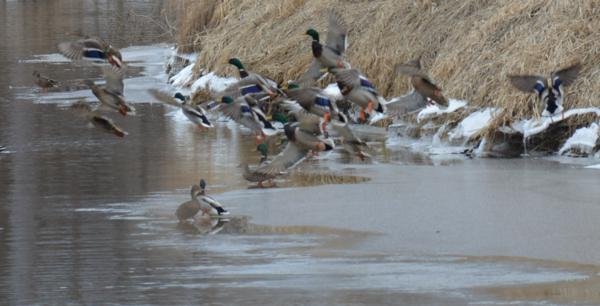 Check out the colors on these spring birds They roost right out front 50 steps from the lodge. I need more practice with my new camera. \This picture is blown up from original so pretty happy with it overall.
Posted in: Uncategorized
Reader Comments
0 Comments on Manitoba Mallards
News & Events
08/24/17
Have details such as skull size, antler size, photos of your birds .
11/25/16
rutting bucks chasing the hot does out of their beds
08/29/16
Migratory Game Bird Permits available online here https://www.permis-permits.ec.gc.ca/en/
04/05/16
Colorful spring mallards