Manitoba Canada Hunting & Fishing Specialists
11/28/19
another great deer, this is a true Manitoba Monster!
4th buck of 2019 whitetail season
11/26/19
this perfect specimen of our Whitetail deer. He has it all with nice mass and a blended dark to light coloration of it's antlers
11/25/19
I love this picture, it's my daughter Lily over her 2019 Whitetail buck,
11/25/19
He also made a fantastic shot with the buck running at 250+ yards, killed him with 1 shot!
3rd buck of 2019 whitetail season
11/25/19
This was Alvin's 3rd season hunting with us and after passing several opportunities the past 2 years he decided this year he was going to harvest a buck for the freezer
11/19/19
Second week of 2019 rifle Whitetail season. Kids out trying to connect on Josie's first deer.
Welcome to Riverside Lodge, Manitoba's Finest Hunting Outfitter! Here you will find our historical Hunting and Fishing Lodge in the Manitoba Parkland. We have passed the test of time producing quality waterfowl hunting, black bear hunting and whitetail hunting for many years. We are proud to be proven as one of Canada's most trustworthy Outfitters, and we wouldn't operate any other way. We truly understand that you are looking for the best hunting trip money can buy, your time is also very precious.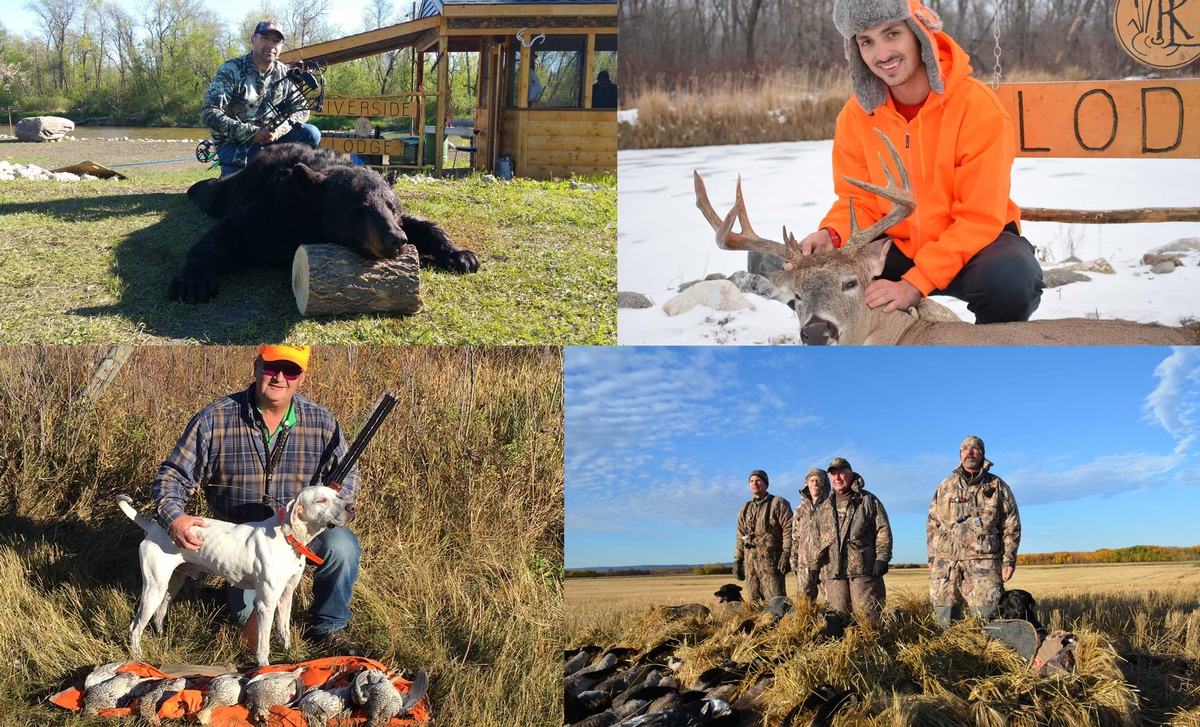 Hunting Options
Our Manitoba hunting trips offer real value! Fun, exciting, adventurous, memorable and Safe are just a few words to describe our hunting trips. From clouds of waterfowl, coveys of Upland, massive Bears, elusive Whitetail Deer, Manitoba truly does have all this and more.
Whether you are duck hunting, goose hunting, grouse hunting, bear hunting, deer hunting or all the above, we have everything you need to enjoy our real Manitoba hunting trips.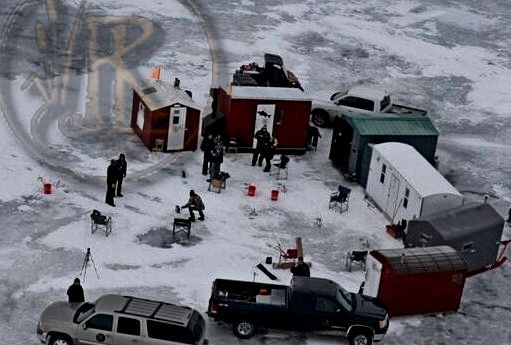 Fishing Options
Everyone likes catching fish, we have some of the best walleye fishing in Manitoba! Ice fishing Shacks-come try that out for a weekend of absolute winter fun!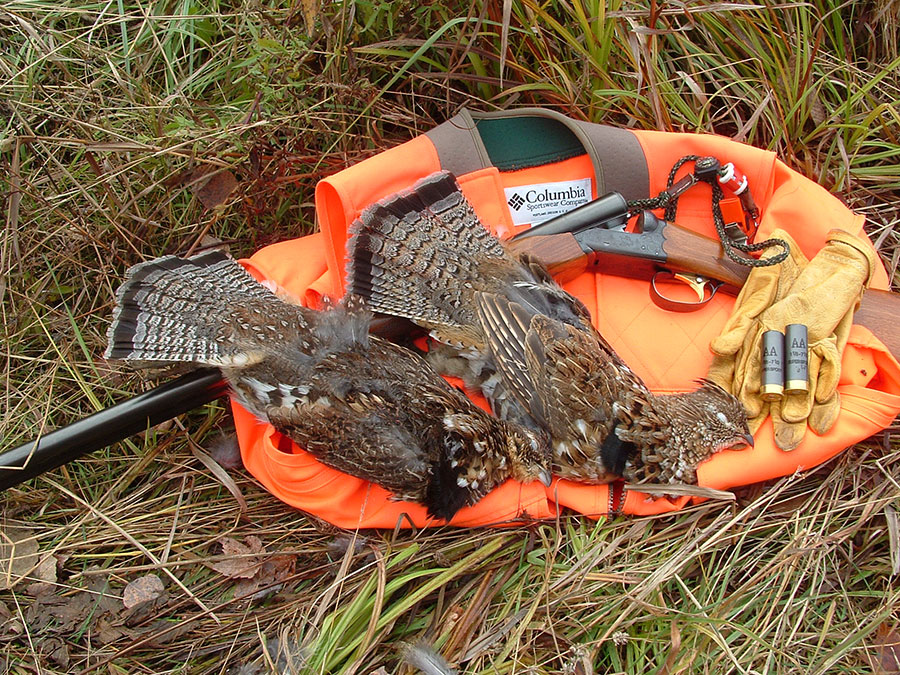 About Riverside Lodge
There are many answers to the question "What makes us different from other outfitters?" The most important answer is the quality of staff. It's the people who make the difference. A guide will make or break your trip no matter where you book a hunt. Riverside Lodge hires only the best of the best hunting guides who have a true passion for the prey they chase and guide for. We employ great people and treat them great, resulting in very happy team of staff & guests. Yes everyone feels like part of the whole hunting family here, we all help each other to ensure a great week for everyone.
We, at Riverside Lodge make no guarantee on harvesting of game, even though it is our main objective. However, we do guarantee great food, great accommodations and above all a real honest effort. If you're interested in possibly harvesting some beautiful game while hunting wonderful Manitoba Canada, then come hunt with us. You will not be sorry you did. Our goal is to provide quality, safe, comfortable trips, earn your confidence, and have you as a client for years to come. Please feel free to call us with your questions; We are at the end of your phone line.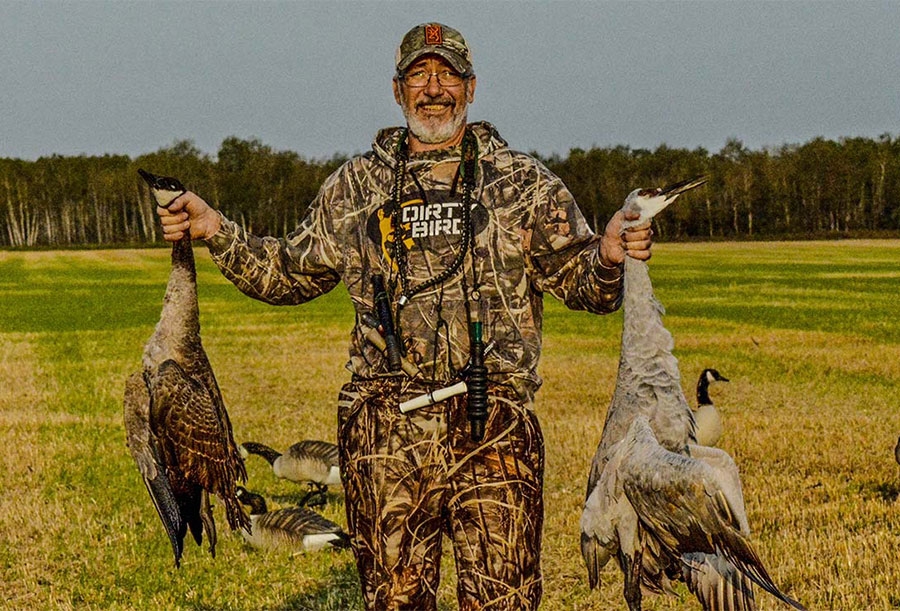 Booking Questions?
If you are interested in hunting Canada, our guided hunting trips are worth looking into, sure to be booked every season by generations of hunters in your family. Feel free to contact us for information on our hunts.
We look forward to meeting you,
Gildas & Joanne Paradis & Family
Riverside Lodge, Manitoba Canada
"Quite possibly the best hunt you will ever have"
NOTE: To all hunters. Please disregard any info on this website or elsewhere that refers to hunts from our Duck Bay location. We still own the property but we removed it from our hunting program.