Manitoba Ice Fishing - Lake Dauphin, Manitoba
Please note that Manitoba Covid Rules have affected what services and products we can provide. please contact us for details.
Do you like catching Walleye and eating Walleye? Manitoba Ice Fishing on Lake Dauphin is where walleye, pike and several other species are VERY abundant!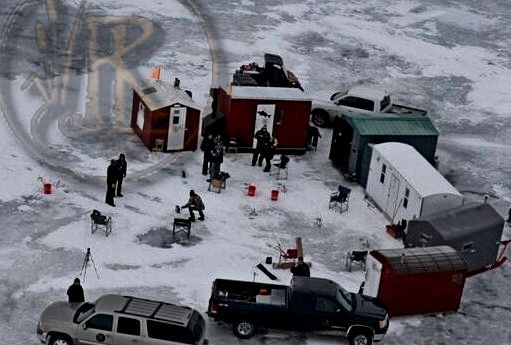 Our Location
We are on Lake Dauphin Manitoba, at the mouth of the Valley River, the best spot on the lake for consistent walleye ice fishing. We specialize in putting anglers on fish in winter through the ice.
Come and enjoy what hundreds of anglers do each day, catch walleyes all day long from heated ice fishing huts on the ice! It is a very enjoyable and comfortable fishing experience. If you have not tried it before you should seriously consider it. It is like a little village out here with all sorts of different ice huts scattered all over the lake. From daylight to dawn the fishing is awesome, and they taste even better!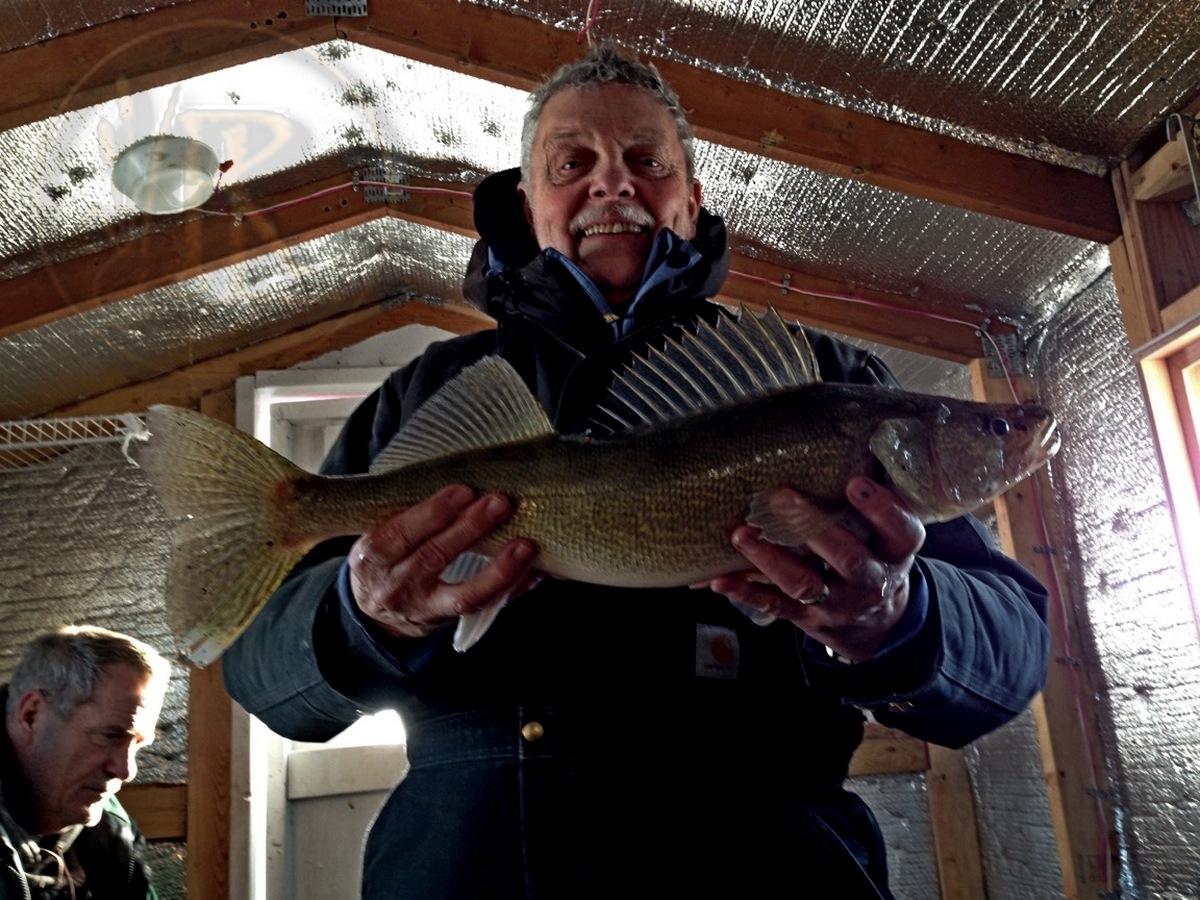 Ice Fishing Shacks & Lodge
Enjoy the fantastic fishing in our heated ice fishing shacks on the ice! Eat and Sleep in our wonderful accommodations beside the Lake!
Winter Ice shack rentals and Lodge/Cabin accommodations! Rent our Main Lodge or a Cabin and relax in comfort when off the ice. Or book the whole camp for up to 20+ people! Make it a family get together or business getaway!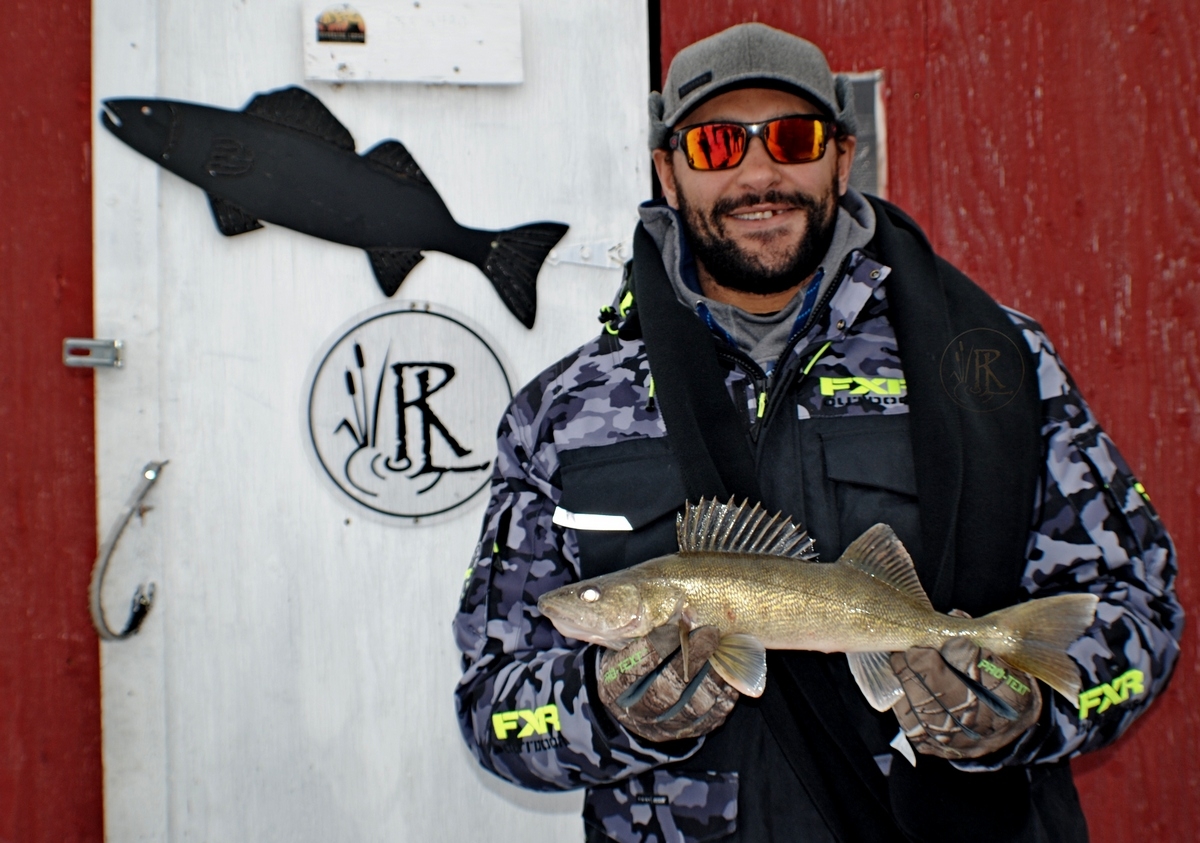 Winnipeg Jets #33 Dustin Byfuglien enjoyed a day with us and other special guests hammering the walleyes!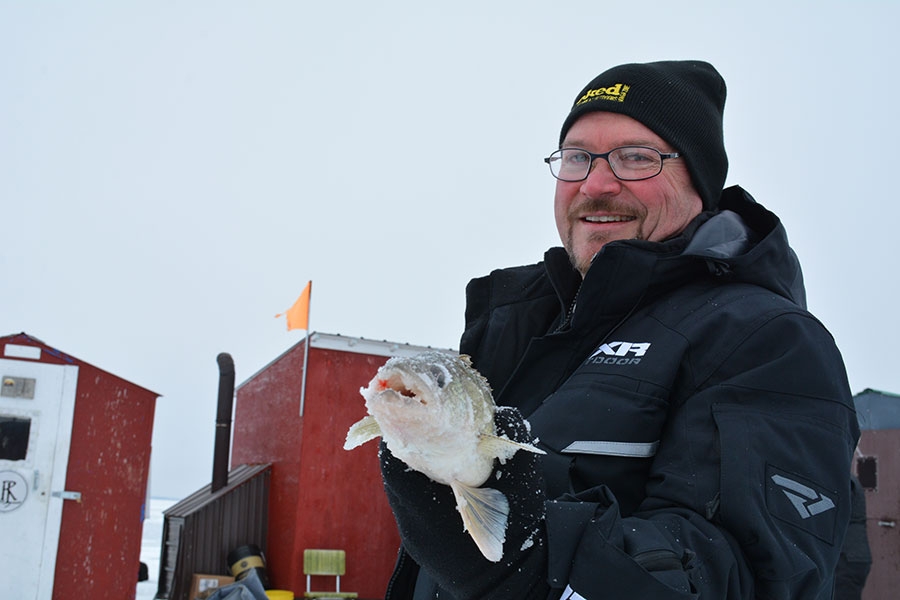 Ice Fishing Rates
Please check our Ice Fishing Price page here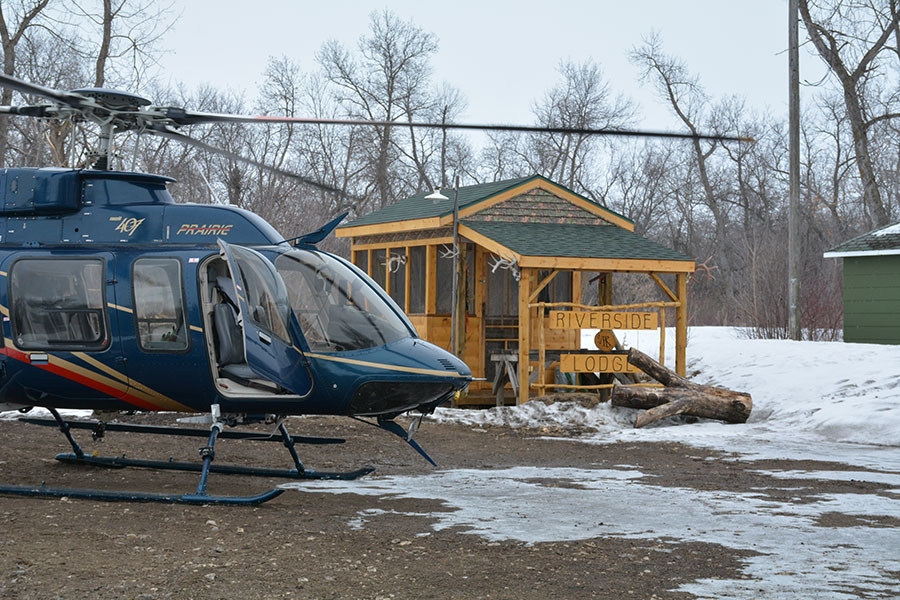 Services
We can also offer any of the below services:
Fully guided
Fishing tackle/gear
Meals with accommodations (How does Steak, shrimp, salad, frenchfries and cheesecake sound prepared and served on the lake!) It is an available service, great for group events!
Fish cleaning/packaging
Bait
Shuttle on/off the lake
We are open to other ideas to enhance your trip.
We host the seasoned "DIYer" or first time "never done it b4's".
If you want to catch fish call us toll free 1-866-214-8402 or email us below to discuss the trip options and specific rates & dates.
Things to Bring
Winter clothing.
Rod and Tackle (hooks) -we can outfit you if needed
Food for cooking in your cabin-we can offer meals for groups of people
Favorite beverages
Favorite Snacks
Camera
Cooler for taking home fillets
We can give you a full list of things to bring after we discuss your desired package.
Before you book please inform all members in your fishing party- Conservation Limits Only
Dauphin Lake is a managed lake with Conservation limits and slot sizes for fish. Conservation limit of 4 walleye and all keepers must be 45cm and under. These are the only acceptable limits allowed in our facilities and property. No other harvest limits will be allowed in or on Riverside Lodge property or facilities. No exceptions.
Fishing
12/30/19
Was all walleye then pike moved in and bit me off!
12/16/18
Last year at this time we were filming these die hard walleye hunters to promote our fantastic ice fishing packages.
08/05/18
See the 2 newest members of the Riverside Lodge hunting dog crew!