History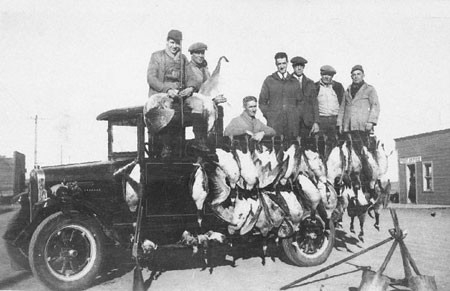 Our History
Riverside Lodge was established in 1961, along Lake Winnipegosis primarily as a Diver Duck Hunting Lodge. We purchased it in 2001 and through the years we expanded our hunting to include Black Bear and Whitetail Deer as well as Predator hunting.
In 2011 we bought the second oldest Waterfowl Hunting Lodge known as Sportsman's Lodge est 1964, located on Lake Dauphin. We did not purchase the business however, only the land and buildings.
Of course we have one heck of a story about our life and times merging these businesses and raising a family. Maybe one day i'll write it on paper, until then you might hear a bit of it around the campfire waiting for a bear to come in and smelling the aroma of a great supper cooking in the lodge.
News & Events
05/30/19
Heading out to hunt bear,
08/05/18
See the 2 newest members of the Riverside Lodge hunting dog crew!
02/03/18
Had one of our best day of ice fishing this year!