Manitoba Upland Hunting - Guided or Unguided Grouse Hunts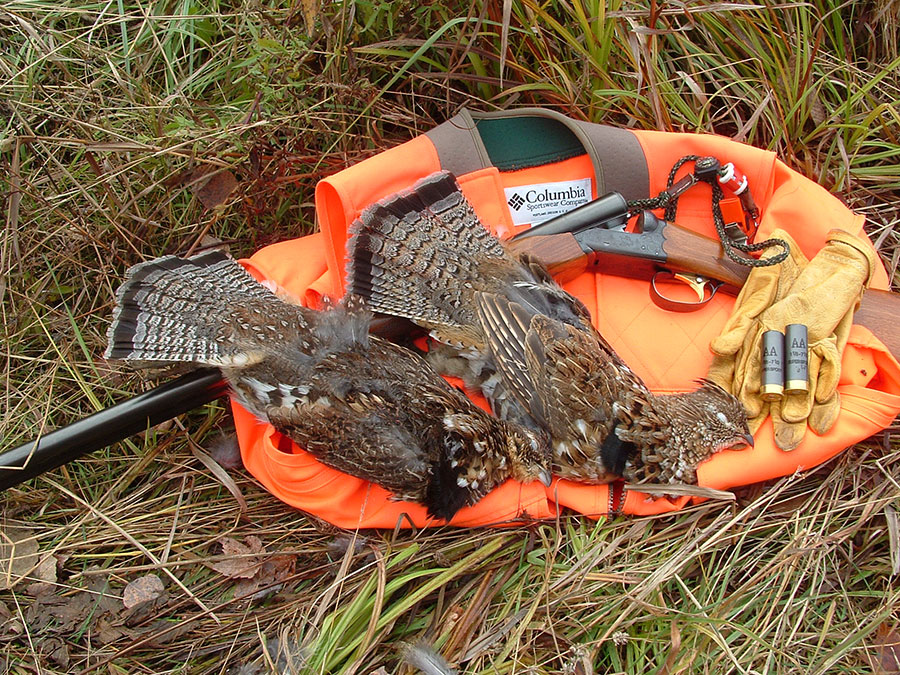 Upland Hunts
Riverside Lodge in Manitoba Canada has miles and miles of fence rows, field edges, walking trails, 2-track trails, abandoned yard sites, and mixed forest stands. All prime spots holding Ruffed Grouse, Sharptails, and Huns. In our northern location, we also have abundant Spruce Grouse.
The best part of all this great upland hunting is the lack of other hunters! Locally there are only a few hunters who might take a Sunday walk to chase up a few birds for the freezer. The area is unintentionally, a very well-kept secret. Many of our waterfowl hunters have commented on the ease of finding birds on a short afternoon walk, mostly without a dog! Yes, 10 flushes without a dog in an afternoon are very common.
The Ruffies are doing very well, currently in mid cycle and Sharpies are also doing well however run second in numbers to the Ruffed. Hungarian Partridges are in small flocks scattered throughout our Dauphin area grain belt.
Guided or Self-Guided (DIY) Hunts
It is not difficult to obtain permission from landowners with the right approach. Plus, we have many miles of trails located on public (crown) lands.
Limits are liberal: 6 birds per day for each species of Grouse. 4 per day for Huns. 2-day limits total possession.
Hunt dates run from Sept 8th to Dec 18th for all hunters, residents and non-residents.
We offer fully guided trips and freelance trips. Even as a combo or daily add-on to your waterfowl or big game hunt.
News & Events
02/05/23
Trouble finding a vehicle rental to get to your outfitter?
01/04/23
Look at this bruin, 610lbs!
12/04/22
Yup best whiskey you can buy, made right here in Manitoba.
11/07/22
It's only been winter for a day and we're already tired of it!