Whitetail Hunting Manitoba
Now booking whitetail hunts for the 2017-2018 Manitoba hunting season. Call us for bookings and questions.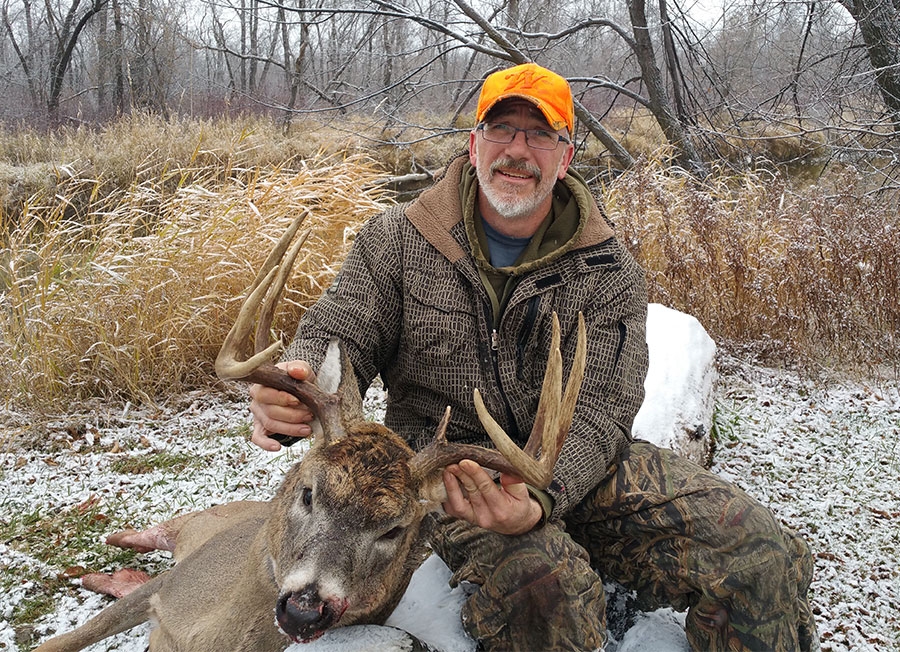 Fantastic Deer Hunting Area
Riverside Lodge Manitoba whitetail deer hunting trips are held in some prime locations. From big bush surrounded by crop land to swamps and lakes. The area is known to produce very big deer with 180-200 inch deer a real possibility, which is what keeps many serious hunters coming back. We have tree stands placed along open meadows, natural funnels, at junctions near bedding and feeding areas, and over looking a rub/scrape line and of course field edges along crop land. Places like these can produce some fine hunting. The physical landscape of the forest is made up of many natural travel routes that the deer habitually use year after year. Due to low spots, lakes, swamps, high ridges, we can set up where the deer want to be and take advantage of natural funnels and crossings.
Manitoba is Becoming a Whitetail Hot Zone
Manitoba is gaining recognition for it's fantastic Whitetail hunting. You can be extra proud of your ability to kill a mature Buck on it's terms, in the wild, on a Fair Chase Hunt. As all hunters know, it is no easy task fooling a Whitetail Buck. It is arguably the most difficult game animal in North America to kill, so when you hang your Manitoba Trophy Whitetail on the wall, hang it high, because it stands out among the rest. There are trophy deer and there are Manitoba Trophy Deer, be extra proud.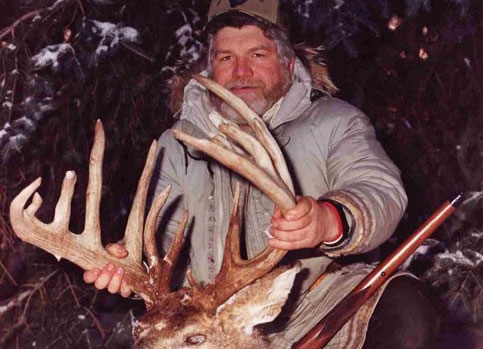 Scouting, Stands, Blinds and Weather
We pattern Rutting Bucks and feeding does to help us decide when to hunt a stand.
For rifle hunters we use natural vegetation to cover our stand blinds and our comfortable 4' by 3' tree stands are custom built for ample room and Safety. We also "run and gun" with ladder stands and ground blinds to stay portable. Shots from 50 yards out to 300 are possible. Since November rut weather can be very cold at times we have been adding custom heated stand blinds and ground blinds, plus some portables to move quickly when we are being outsmarted. We don't really ever stop hunting and spend the entire year tracking and noting deer behavior using the information to give us the "edge". When all things come together, you will get a chance at a great Manitoba Monster Buck. Like all of our hunters, you will have an adventure of real Canadian Fair Chase Whitetail deer hunting, let's talk about a hunt.

Bonus! A main predator of these animals are the Timber Wolves. So if you see a wolf, shoot it! Your deer license allows you to take one wolf before your deer.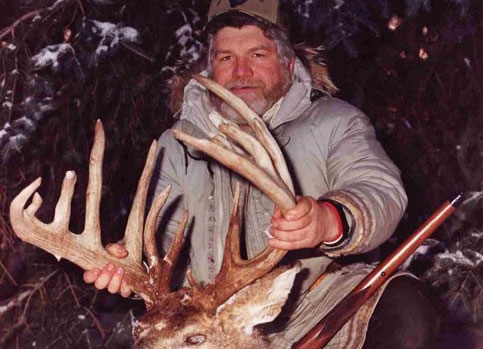 What To Expect
This page will tell you what you can expect on your Manitoba Whitetail Hunt Everything from what to bring to details of the hunt itself.
Whitetail Hunting
08/05/18
See the 2 newest members of the Riverside Lodge hunting dog crew!
08/24/17
Who is ready for fall 2017?