Manitoba Predator Hunting
Riverside Lodge offers Black, Grey & Tan Timber Wolf hunts in Manitoba Canada. Join us!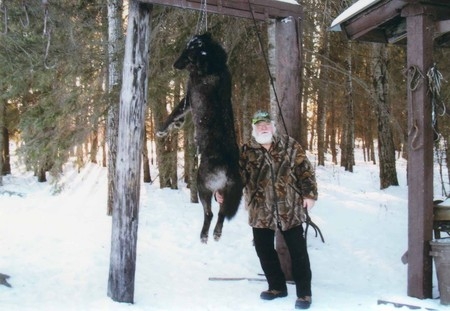 Predator Hunting
We offer baited hunts for wolves during our deer season. Baited Wolf Hunts in real wilderness, with a growing population to the point where some conservation practices are required. The entire province is exploding with wolves and some balance is required. We as hunters need to step up, do our part and take some out. Sure nature will eventually starve them out, but not until they have undone all conservation efforts to manage deer, moose and all other critters. They will consume all they can and the packs keep getting more and more.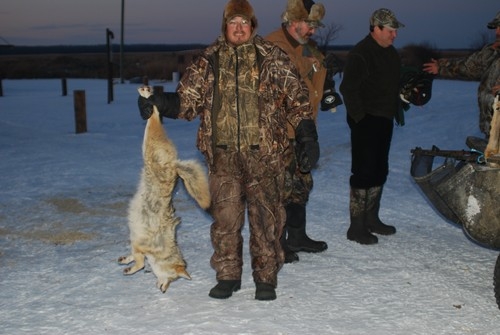 Predator Hunting Information
Color phase wolves include, grey, tan, black and the elusive white wolves. Once you see the tracks and then the size of the predator that made them your adrenaline will surely give you the shakes. In the morning you will hear them howling which is enough to make the hair on your neck stand.
On this hunt you can kill a wolf with deer tag (included in the hunt). With that you can also hunt a deer, but you have to kill a wolf on an unused deer tag, so if a big buck walks in front of you and you shoot him, the wolf hunt is over. But, you can reserve the option to hunt a deer after you kill your wolf.
To take your wolf home you require a CITIES permit. Our local taxidermist will handle all the paperwork for you and ship it either frozen, tanned or will do a mount or rug, you decide. I recommend you take a look at his work because he can make that wolf come to life.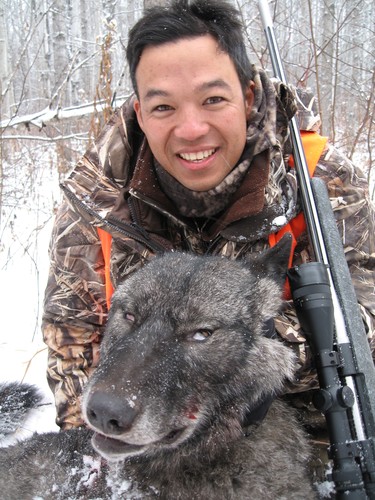 Book a Hunt or Request More information
To book a Canada wolf hunt or request more information, give us a call at 866.214.8404 or send us an email.
Predator Hunting
08/05/18
See the 2 newest members of the Riverside Lodge hunting dog crew!
08/24/17
Who is ready for fall 2017?