Fishing in Manitoba Canada
Lake Dauphin Lake is world famous for it's Walleye fishery! Summer and winter fishing is huge there and we now are offering pkgs. of all sorts. Cabin and boat rentals available also. Published in OUTDOOR CANADA latest Special Fishing issue 2014, 87 drive to Hot Spots - Lake Dauphin top of the list in Manitoba.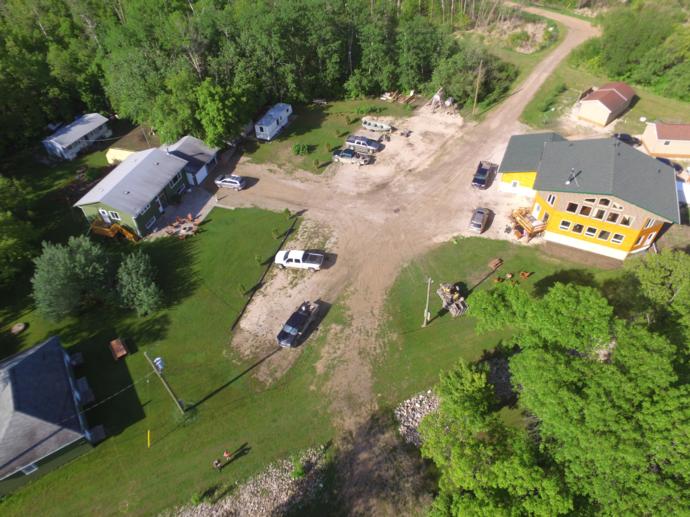 Lodging
We have a 2700 sq. ft Main lodge where our family lives, office, and storage.
Our 1500 sq. ft Guest Lodge is across the property with a dining room, kitchen, and guest accommodations in 3 private bedrooms and 2 washrooms. There is a Rec room with sofas and chairs with Satellite TV and WiFi throughout the building.
We offer all-inclusive packages with meals, etc, or rent the lodge itself for a very comfortable stay.
We also have 3 private cabins which can accommodate DIY or fully guided fishing trips. Cabins are fully equipped and very warm and comfortable.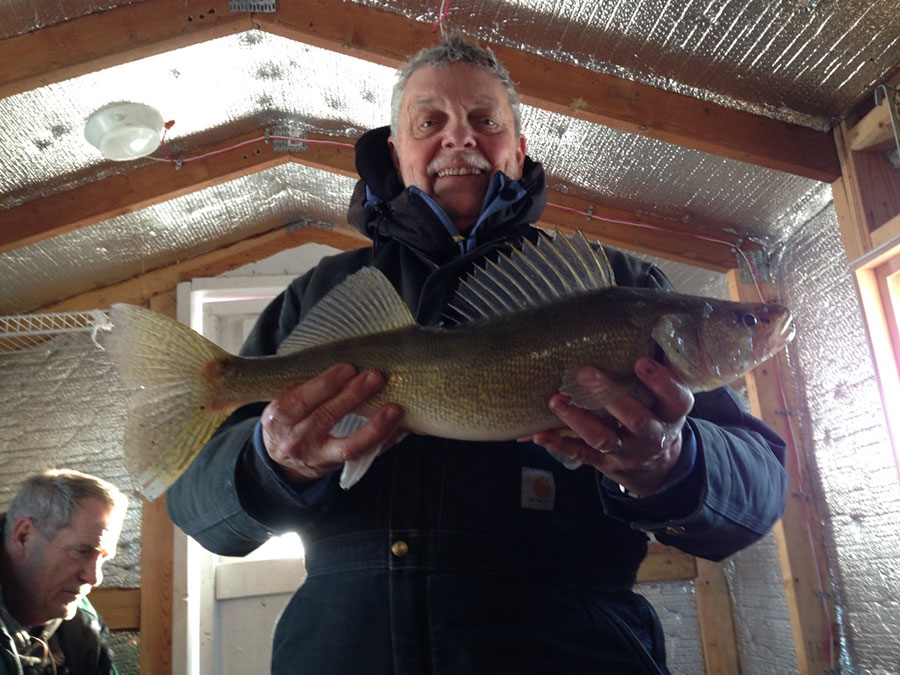 Fishing Species
We have Walleye, Northern Pike, Yellow Perch, Whitefish, Bullheads, and Common Carp. In the past years, the summer walleye fishing has been hot! In fact, this past summer of 2012-15 was every bit as good of fishing as anywhere I have been including the famous walleye-filled lakes of the north. The fishing is HOT. 150 walleye in 5 hours of fishing with 3 people in 1 boat, a pretty good day on the water.
Trips Available: All types of trips are available. Weekend Guest Lodge rental to fully guided trips. Even nice big and warm Ice Fishing Huts out on the lake for excellent winter fishing! Let us customize a trip for you.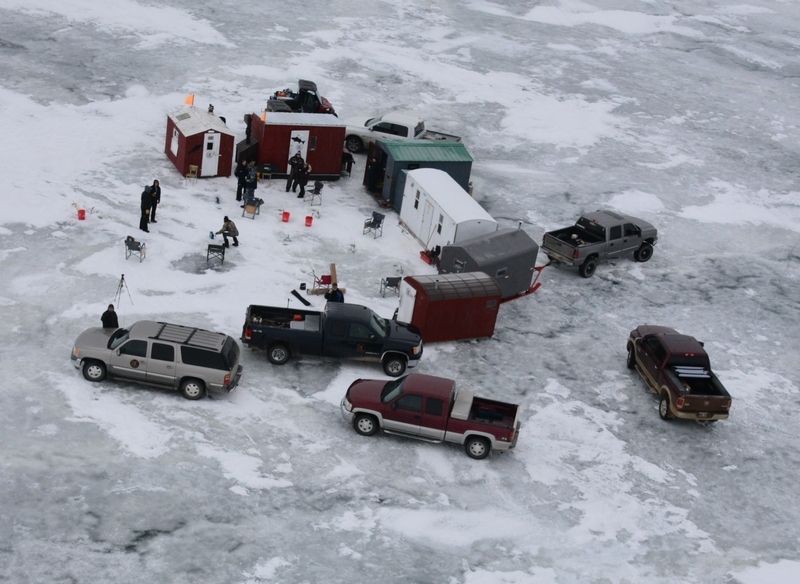 Winter Ice Fishing
Winter Ice Fishing shacks and winterized accommodations! We are renting our Guest Lodge and winterized cabins for our winter guests. Come and rent a cabin or the main lodge for up to 30 people.
Plan a winter family or business getaway for the day or a why not a week! The walleye fishing is unbeatable and we have everything you would need to fish in warm comfort.
Fish Species Available
Canada Walleye Fishing
Canada Jumbo Perch Fishing
Canada Northern Pike Fishing
Canada Common Carp
Carp Fishing - Carp fishing is a very fun sport and we can tackle them quite easily, with chumming and heavy tackle. They are a blast to catch and many are very big.
Before you book please inform all members of your fishing party- Conservation Limits Only!
Dauphin Lake is a managed lake with Conservation limits and slot sizes for fish. Conservation limit of 4 walleye and all keepers must be 45cm and under. These are the only acceptable limits allowed in our facilities and property. No other harvest limits will be allowed in or on Riverside Lodge property or facilities. No exceptions.
Contact us to see how we can build a fishing trip for you. Call us toll-free 866-214-8402.
Riverside Lodge Fishing photo gallery.
Fishing
06/29/23
Lily graduated last Saturday from high school. We are so proud of her accomplishments and know she is going to add great things to the world as grows.
02/05/23
Trouble finding a vehicle rental to get to your outfitter?
01/17/23
Ice fishing in comfort and ease!
01/06/23
It's that time of year when
12/30/19
Was all walleye then pike moved in and bit me off!