2 tags for fall bear hunt 2019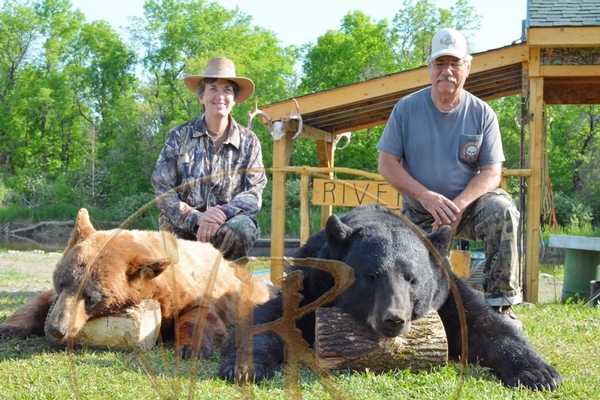 As we continue to expand more hunts become available. Right now we have 2 more bear tags/hunts available for this fall!
Weeks available are Sept 15th or Oct 6th your choice. Take both tags for a discounted price.
Come and get a pair like these! 21"+ All time B&C and a highly sought after blonde! Happens all the time here.
If you would like to know more about the hunt please contact us
There is much more to our hunts than great bears!
Posted in: Bear Hunting
Reader Comments
0 Comments on 2 tags for fall bear hunt 2019
News & Events
02/16/21
Newest addition to our Ice Fishing Equipment lineup
02/11/21
First try making deer salami!
08/05/20
Ultimate organic nourishment
06/29/20
Common to see painted turtles here but this
05/30/19
Heading out to hunt bear,