2015 buck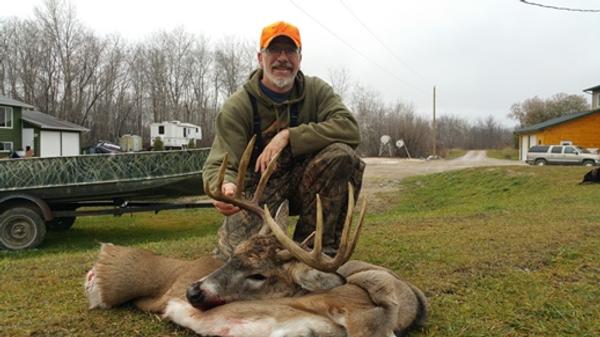 Shot the first buck I saw this fall. Never did that before,worked out great I think. Deer numbers look good,saw some real monsters and quite a few deer all over. Next year should be good again by the looks of things.
Posted in: Predator Hunting, Whitetail Hunting
Reader Comments
0 Comments on 2015 buck
News & Events
08/05/18
See the 2 newest members of the Riverside Lodge hunting dog crew!
02/03/18
Had one of our best day of ice fishing this year!
01/19/18
Stay tuned for more news on the exciting winter fishing excursions we have, as it is only getting started!