2018 Fall bear baits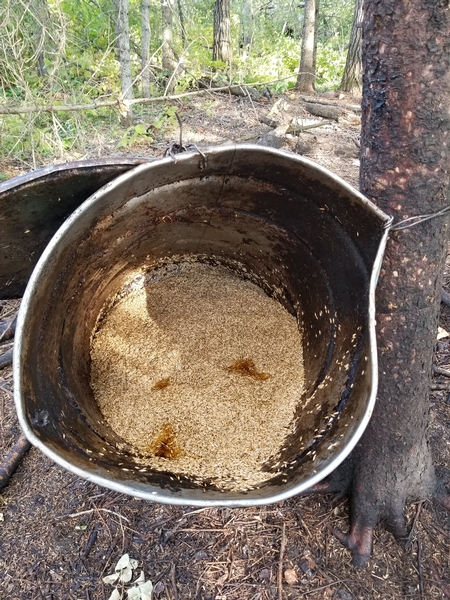 Second round of baiting and this is how we like to find our baits, almost empty but not cleaned out! Perfect timing and shows great bear activity. They cant resist our excellent quality and quantity of delicious feed every year!
First fall 2018 bear hunters will be here in 4 days. Going to be another fantastic hunt, anticipation is most of the fun especially with so many great bears!
Posted in: Bear Hunting
Reader Comments
1 Comment on 2018 Fall bear baits
News & Events
05/30/19
Heading out to hunt bear,
08/05/18
See the 2 newest members of the Riverside Lodge hunting dog crew!
02/03/18
Had one of our best day of ice fishing this year!