3rd buck of 2019 whitetail season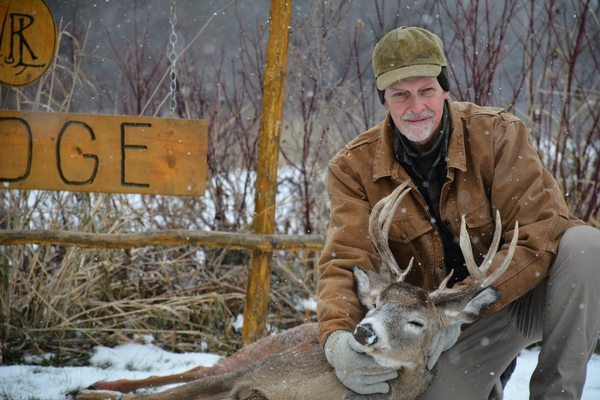 This was Alvin's 3rd season hunting with us and after passing several opportunities the past 2 years he decided this year he was going to harvest a buck for the freezer as he really enjoys venison. The past 2 years his Son Mac has filled his tag securing bragging rights, so Alvin turned the table this fall putting a good buck down before Mac. This buck came in on the second day and Alvin made a great shot dropping him in his tracks. The antlers and head will be European mounted and our local butcher cut & wrapped the meat in time for Alvin to take it home.
Mac hunted all week ending with a MONSTER holding up only yards behind him in the stand for 3 hours. Mac couldn't move fearing the buck would run, but in the end the buck won never giving him a shot. I commend Mac for not pushing a bad shot, not many people have that sort of self discipline. We will post a picture with you and that buck next year Mac.
Posted in: Whitetail Hunting
Reader Comments
0 Comments on 3rd buck of 2019 whitetail season
News & Events
06/29/20
Common to see painted turtles here but this
05/30/19
Heading out to hunt bear,
08/05/18
See the 2 newest members of the Riverside Lodge hunting dog crew!