4th buck of 2019 whitetail season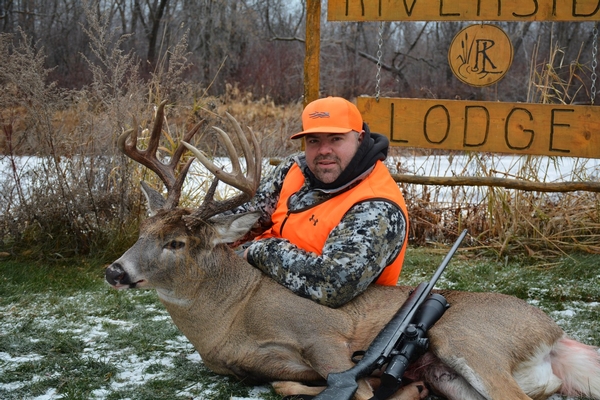 Look at this magnificent buck! Mr Casey Stearn dropped this perfect specimen of our Whitetail deer. He has it all with nice mass and a blended dark to light coloration of it's antlers. What a great deer, congrats Casey and thanks for the great shot!
Posted in: Whitetail Hunting
News & Events
02/16/21
Newest addition to our Ice Fishing Equipment lineup
02/11/21
First try making deer salami!
08/05/20
Ultimate organic nourishment