4th buck of 2019 whitetail season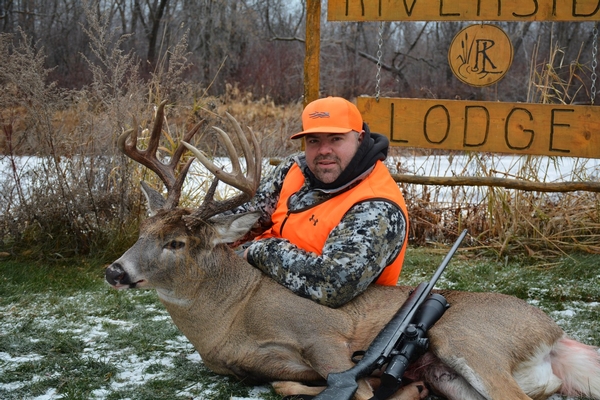 Look at this magnificent buck! Mr Casey Stearn dropped this perfect specimen of our Whitetail deer. He has it all with nice mass and a blended dark to light coloration of it's antlers. What a great deer, congrats Casey and thanks for the great shot!
Posted in: Whitetail Hunting
News & Events
01/04/23
Look at this bruin, 610lbs!
12/04/22
Yup best whiskey you can buy, made right here in Manitoba.
11/07/22
It's only been winter for a day and we're already tired of it!