5th Buck of 2019 season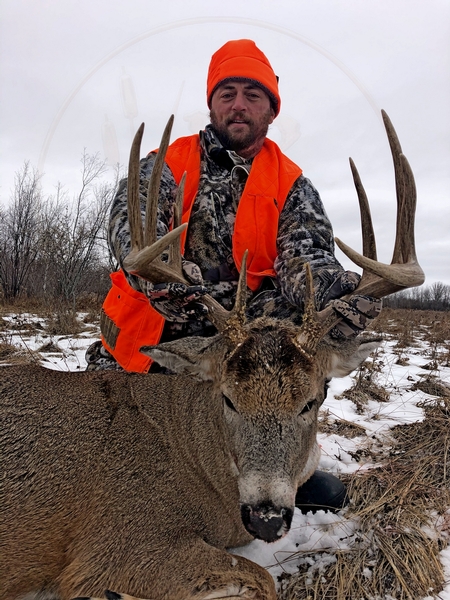 Mr. Mike Kurtz put the smack down on this brute! He didn't need to think about it, as soon as he seen it the gun was up! Another great shot and another great deer, thanks Mike this is a true Manitoba Monster!
Posted in: Whitetail Hunting
Reader Comments
0 Comments on 5th Buck of 2019 season
News & Events
02/16/21
Newest addition to our Ice Fishing Equipment lineup
02/11/21
First try making deer salami!
08/05/20
Ultimate organic nourishment
06/29/20
Common to see painted turtles here but this
05/30/19
Heading out to hunt bear,