5th Buck of 2019 season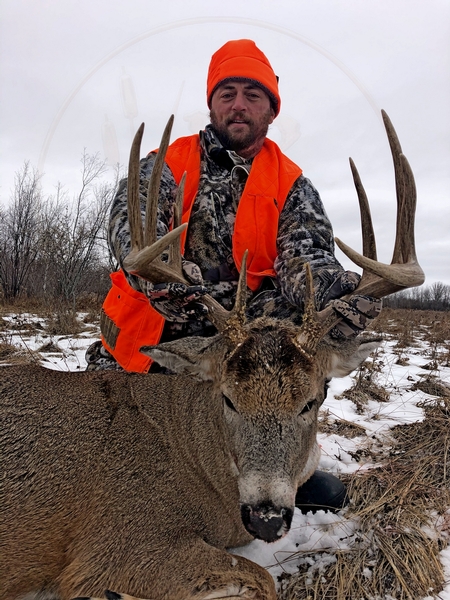 Mr. Mike Kurtz put the smack down on this brute! He didn't need to think about it, as soon as he seen it the gun was up! Another great shot and another great deer, thanks Mike this is a true Manitoba Monster!
Posted in: Whitetail Hunting
News & Events
05/21/23
Avoid Toronto airport if you are flying to Canada! Especially avoid Air Canada.
They are not hunter freindly.
02/05/23
Trouble finding a vehicle rental to get to your outfitter?
01/04/23
Look at this bruin, 610lbs!
12/04/22
Yup best whiskey you can buy, made right here in Manitoba.