7 man limit of redhead ducks
How about a 7 man limit before lunch, looks good to me! These are divers that a group of hunters had on their list of "to do". Notice all the redheads, mighty fine tablefare right there, 7hour slow roast birds!
Still a few spots left, not many, booking up fast at our new location on Dauphin Lake/ Valley River.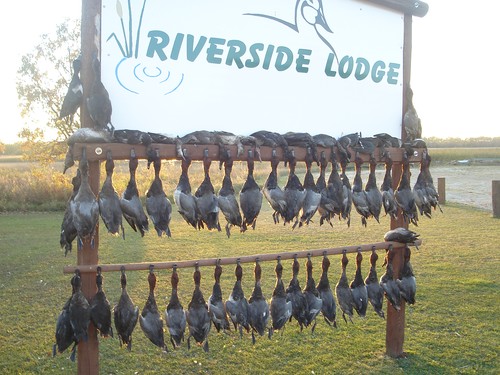 Posted in: Waterfowl Hunting
Reader Comments
0 Comments on 7 man limit of redhead ducks
News & Events
02/16/21
Newest addition to our Ice Fishing Equipment lineup
02/11/21
First try making deer salami!
08/05/20
Ultimate organic nourishment
06/29/20
Common to see painted turtles here but this
05/30/19
Heading out to hunt bear,