Antler Shed retriever training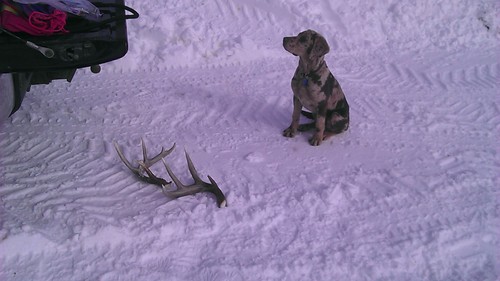 Plan to train my pup to find shed antlers, and she is off to a good start. Here she is with a nice find, both sides off a med buck.
Now let's have some open water so i can get her onto birds in water, and try those webbed feet! She is a super sart dog, and has made leaps forward maturing vey nice for 5 month old.
Posted in: Waterfowl Hunting
Reader Comments
0 Comments on Antler Shed retriever training
News & Events
02/16/21
Newest addition to our Ice Fishing Equipment lineup
02/11/21
First try making deer salami!
08/05/20
Ultimate organic nourishment
06/29/20
Common to see painted turtles here but this
05/30/19
Heading out to hunt bear,