Backpack deer mount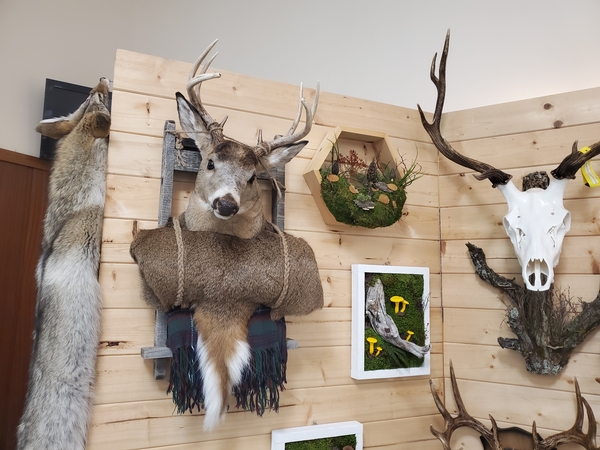 Lily's 2021 whitetail backpack mount turned out great. Shout out to Patrick at Authentic Taxidermy in Dauphin. They do great work, this was on display at our local Big buck night banquet.
Posted in: Whitetail Hunting
News & Events
12/08/23
It takes a lot of thought and time to keep the content on my website interesting, relevant and useful. It also requires years of experience and trial and error learning the craft, gaining knowledge from doing things both right and wrong way. I feel compelled to write about some of these topics for.....
By the way, this means something 2023 Photos & Text Copyright - © Riverside Lodge
06/29/23
Lily graduated last Saturday from high school. We are so proud of her accomplishments and know she is going to add great things to the world as grows.
05/21/23
Avoid Toronto airport if you are flying to Canada! Especially avoid Air Canada.
They are not hunter freindly.
02/05/23
Trouble finding a vehicle rental to get to your outfitter?