610 lb Manitoba Monster bear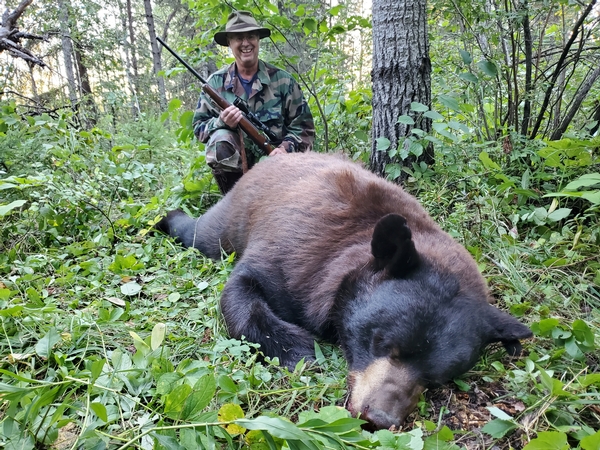 Look at this 610 lb monster of a bear. A few very interesting facets of this particular bear.
1. It's a 2 color phase black bear. We see lots of these multi-colored bears,i believe due to the great genetics in our area.
2. It's a 610 lb boar! Again great genetics and perfect black bear habitat.
3. Look at how big his ear is. I say ear because the other one us tore up from scrapping with another boar or possibly a sow! But proof ear size does not constitute size of bear. Ear size is more of a age indicator which typically but not for certain can correlate to "older bear =larger bear". But young bears can grow big too when given perfect conditions and genetics.
This bear is at our local taxidermist being prepared to go to the home of a fortunate hunter who booked with us. He made a great shot and anchored a wonderful trophy Manitoba Monster Black Bear. Congratulations Jim, can't wait to see the mount.
Posted in: Uncategorized, Bear Hunting, Lodge
News & Events
05/21/23
Avoid Toronto airport if you are flying to Canada! Especially avoid Air Canada.
They are not hunter freindly.
02/05/23
Trouble finding a vehicle rental to get to your outfitter?
01/04/23
Look at this bruin, 610lbs!
12/04/22
Yup best whiskey you can buy, made right here in Manitoba.