Big bear on the ground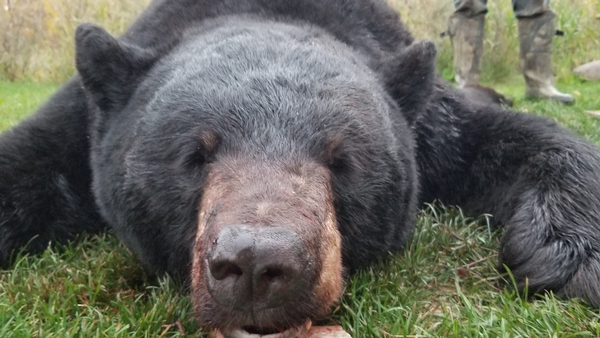 Here is a great bear weighing in at 522 lbs and squared 7ft 6 in! I estimate it is 14+ yrs old. Mr. Ron Jones made a perfect shot grounding the bruin within 20yds. That is nice when the hunter makes it an easy recovery on these monster bears.
Good job everyone!
Posted in: Bear Hunting, Lodge
News & Events
02/16/21
Newest addition to our Ice Fishing Equipment lineup
02/11/21
First try making deer salami!
08/05/20
Ultimate organic nourishment