Big bear on the ground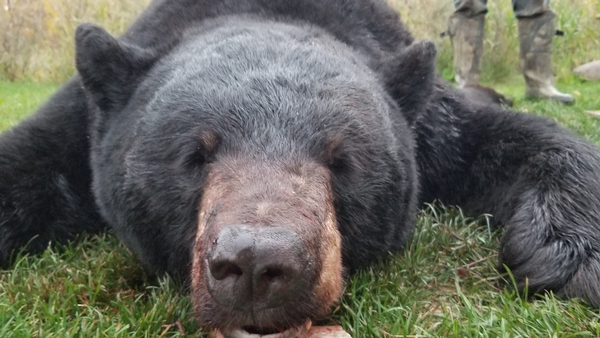 Here is a great bear weighing in at 522 lbs and squared 7ft 6 in! I estimate it is 14+ yrs old. Mr. Ron Jones made a perfect shot grounding the bruin within 20yds. That is nice when the hunter makes it an easy recovery on these monster bears.
Good job everyone!
Posted in: Bear Hunting, Lodge
Reader Comments
0 Comments on Big bear on the ground
News & Events
10/14/19
Our lodge phone is not working if you are trying to reach us
05/30/19
Heading out to hunt bear,
08/05/18
See the 2 newest members of the Riverside Lodge hunting dog crew!