Bug buck awards night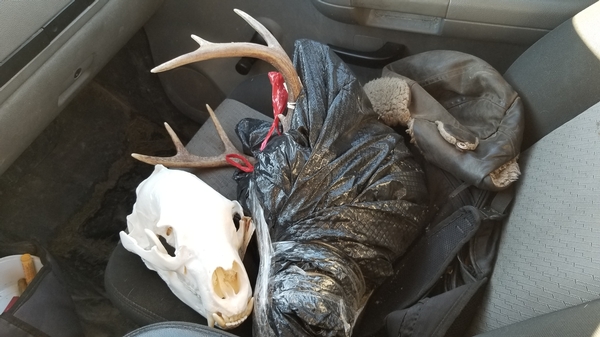 Entered Lily's 2018 bear skull and one of her deer heads to the local awards night. There were many great trophys brought in. It was great to see the majority of the people were young hunters! Some of the biggest heads were shot by young females too!
Tons of prizes for everyone and Lily received the youth hunter award for her bear skull of 17.5". Made the Manitoba record book under youth catagory.
Very great night for all and positive forecast for new hunters joining the ranks. If you are not a member of MWF or Dauphin fish & wildlife you should join. And if you have kids sign them up for junior rifle club, great primer for safe gun handling, marksman skills and off season fun.
Posted in: Bear Hunting, Whitetail Hunting, Lodge, Lily`s field reporting
Reader Comments
0 Comments on Bug buck awards night
News & Events
02/16/21
Newest addition to our Ice Fishing Equipment lineup
02/11/21
First try making deer salami!
08/05/20
Ultimate organic nourishment
06/29/20
Common to see painted turtles here but this
05/30/19
Heading out to hunt bear,