collecting bear bait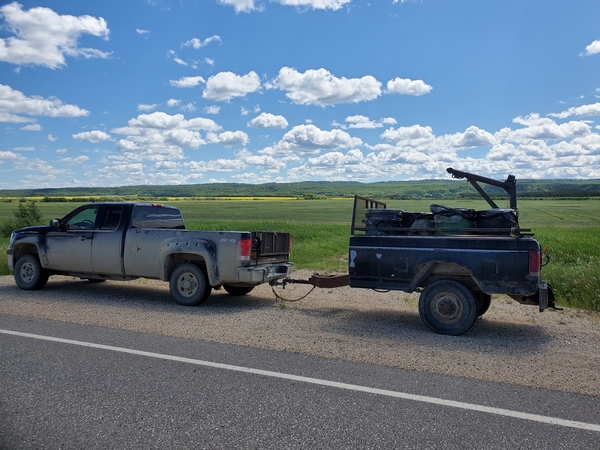 Well we might be shut down for 2020 but that means we will have an abundance of bait for 2021. Stock piling bait is a good feeling in the business of bear hunting. Not just any bait either, we only use the best there is.
Yes that is the world class bear hatchery Duck Mountains in the back ground.
Posted in: Bear Hunting
News & Events
05/21/23
Avoid Toronto airport if you are flying to Canada! Especially avoid Air Canada.
They are not hunter freindly.
02/05/23
Trouble finding a vehicle rental to get to your outfitter?
01/04/23
Look at this bruin, 610lbs!
12/04/22
Yup best whiskey you can buy, made right here in Manitoba.