collecting bear bait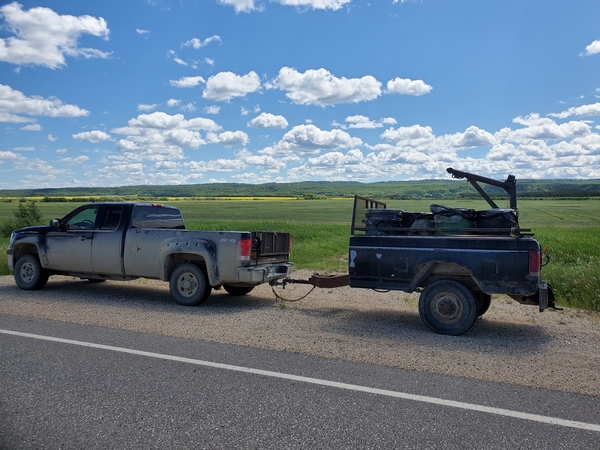 Well we might be shut down for 2020 but that means we will have an abundance of bait for 2021. Stock piling bait is a good feeling in the business of bear hunting. Not just any bait either, we only use the best there is.
Yes that is the world class bear hatchery Duck Mountains in the back ground.
Posted in: Bear Hunting
Reader Comments
0 Comments on collecting bear bait
News & Events
08/05/20
Ultimate organic nourishment
06/29/20
Common to see painted turtles here but this
05/30/19
Heading out to hunt bear,
08/05/18
See the 2 newest members of the Riverside Lodge hunting dog crew!