2019 spring bear season report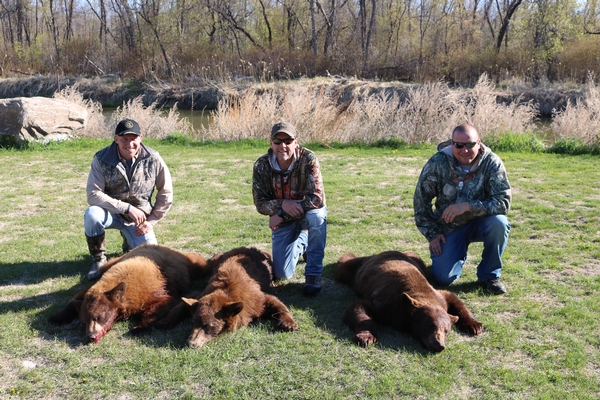 That's a wrap, our 2019 spring bear season is over and what a great season it was.
Bear hunting stats
No. of hunters = 25
No of kills = 19
Opportunity = 100% (everyone could have killed a bear)
Bears seen= 102 (many were color phase)
Color phase harvested= 45%
Biggest bear = 410 lbs
The hunters that did not shoot a bear were specifically hunting for a big mature boar "bear of a lifetime". Not an easy task. Not to mention judging a bear's size is the most difficult part of bear hunting! We are up to the challenge, as we have always been able to fill each hunters quest for a specific bear, the longest it ever took for that is 3 years.
Passing on so many quality bears can cause remorse but as the saying goes, "I won't shoot a 500 pounder if i shoot a 300 pounder". I commend the hunter who starts out a "Big" bear hunter on Monday and is still a "Big" bear hunter on Friday!
We will post pictures soon.
Thank you to all of our great customers and staff for another successful season!
Posted in: Bear Hunting, Predator Hunting, Lodge
News & Events
05/21/23
Avoid Toronto airport if you are flying to Canada! Especially avoid Air Canada.
They are not hunter freindly.
02/05/23
Trouble finding a vehicle rental to get to your outfitter?
01/04/23
Look at this bruin, 610lbs!
12/04/22
Yup best whiskey you can buy, made right here in Manitoba.