First bear of 2019 season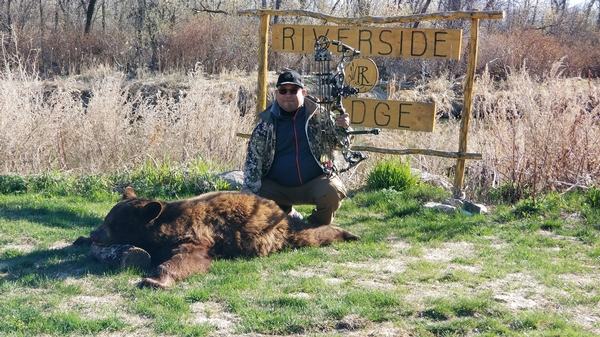 This beautiful cinnamon bear was arrowed yesterday by Mr Carlos and what a great bear! This bear was very aggressive and kept the other bears away including a bigger one. It was a nervous few minutes at times as Carkis was in the middle of a stand off at times berween several bears that evening.
He choose to take this bear and did a great job of executing a perfect shot with the bear only going 40 yds.
Great job Carlos, thanks for starting our spring season off on a great start.
Lots more to come, 4 weeks of hunting this spring!
Posted in: Bear Hunting
Reader Comments
0 Comments on First bear of 2019 season
News & Events
05/30/19
Heading out to hunt bear,
08/05/18
See the 2 newest members of the Riverside Lodge hunting dog crew!
02/03/18
Had one of our best day of ice fishing this year!