Flaw in the new ion X auger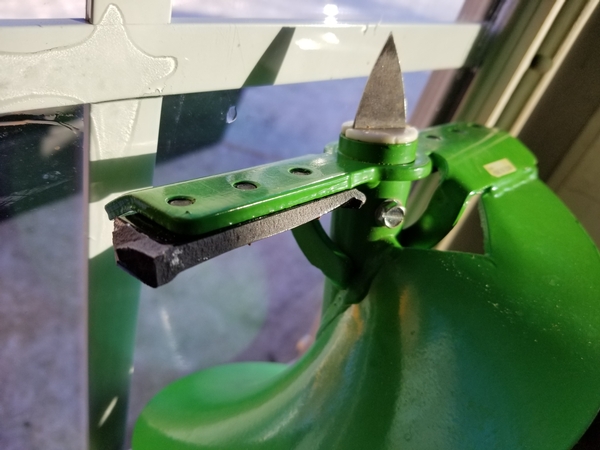 The new Ion X ice auger is a great tool but with a major flaw that is sure to hurt ions bottom line. The weak component is their new cast iron blade ring. It is supposed to be better than their original design and claims to be great for redrilling holes. Not so! A little research proves it is a problem with many anglers expressing their disappointment.
I know a little about steel and what works for what etc. When I saw them bragging about this new cast iron blade ring I was reserved and wondered how cast would stand up especially in the cold. The blades and the ring take all the stress and force when drilling so how they figured cast is better than solid steel is beyond me. Another sign it is a huge problem,,,,, goto the ion website and try to order a replacement cast ring. You can't they are out if stock!!!
Anyhow I am sure they will come out with a solid steel ring to replace the cast one. I just hope it is sooner than later and doesn't sink the company. I bad decision turned a great auger into a useless tool.
Posted in: Fishing
News & Events
02/16/21
Newest addition to our Ice Fishing Equipment lineup
02/11/21
First try making deer salami!
08/05/20
Ultimate organic nourishment