Flood pic 2014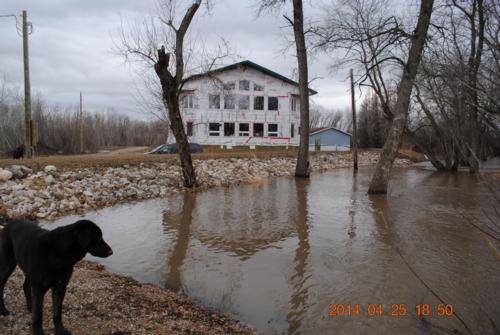 Here are 2 of our protectors. Leroy and the dike! Both at work keeping unwanteds out of the yard.
Water is high today, pumps still keeping up in the Lodge basement, yes there is a full 8.5 ft basement under there with heated cement floor. Going to be a game/fish cleaning room down there, can't wait for that.
Posted in: Uncategorized, Waterfowl Hunting, Fishing, Lodge
Reader Comments
0 Comments on Flood pic 2014
News & Events
02/16/21
Newest addition to our Ice Fishing Equipment lineup
02/11/21
First try making deer salami!
08/05/20
Ultimate organic nourishment
06/29/20
Common to see painted turtles here but this
05/30/19
Heading out to hunt bear,