Legendary Larry Weishuhn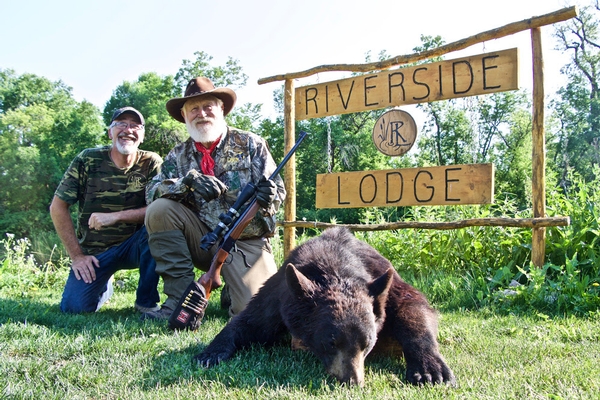 My absolute favorite celebrity hunter, legendary Larry Weishuhn hunted with us this spring filming a new Hunting TV show. I am going to post more about that later as i am still trying to find the words to describe the experience. What i want to say is that Larry is the real deal, salt of the earth kind of guy, just like i thought or better. He is one of the greats, as a hunter and a person. Very thankful to have finally met the man and spend some time with him. I look forward to hunting with him again, next time maybe we will chase our big Whitetails!
This video was put together by Bear Magnet TV as they were here filming two famous Hunting Show Celebrities Larry Weishuhn and Tink Nathan! The main feature will be a new series called Legends of the Outdoors and the first airing will be early 2019, can't wait to see that!
Here is the BMTV episode in the meantime, have a look,,,,,,
Larry hunted black bear with us this spring and he wrote a story about it here on Sporting Classics Daily.
http://sportingclassicsdaily.com/black-heat/LarryWeishuhn/Riversidelodge
Posted in: Bear Hunting
Reader Comments
0 Comments on Legendary Larry Weishuhn
News & Events
08/05/18
See the 2 newest members of the Riverside Lodge hunting dog crew!
02/03/18
Had one of our best day of ice fishing this year!
01/19/18
Stay tuned for more news on the exciting winter fishing excursions we have, as it is only getting started!