Legendary Larry Weishuhn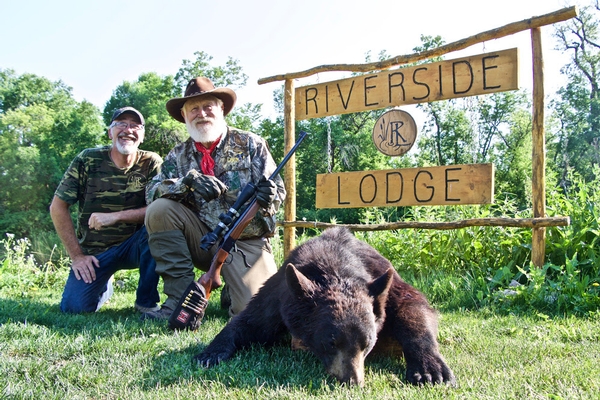 My absolute favorite celebrity hunter, legendary Larry Weishuhn hunted with us this spring filming a new Hunting TV show. I am going to post more about that later as i am still trying to find the words to describe the experience. What i want to say is that Larry is the real deal, salt of the earth kind of guy, just like i thought or better. He is one of the greats, as a hunter and a person. Very thankful to have finally met the man and spend some time with him. I look forward to meeting with him again, next time we will chase our big Whitetails!
Larry hunted black bear with us this spring and he wrote a story about it here on Sporting Classics Daily.
http://sportingclassicsdaily.com/black-heat/LarryWeishuhn/Riversidelodge
Posted in: Bear Hunting
Reader Comments
0 Comments on Legendary Larry Weishuhn
News & Events
08/05/18
See the 2 newest members of the Riverside Lodge hunting dog crew!
02/03/18
Had one of our best day of ice fishing this year!
01/19/18
Stay tuned for more news on the exciting winter fishing excursions we have, as it is only getting started!