rubbed spring bear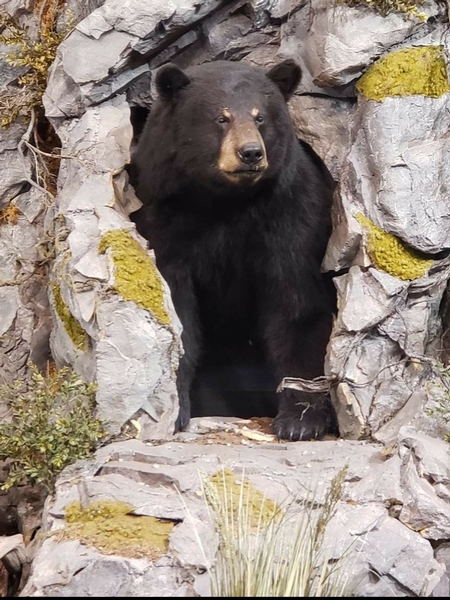 I found this photo of a taxidermist's work, it is awesome! I don't know who the artist is but what a great idea for a mount! I had to share it. Even better is this would be an awesome alternative for a badly rubbed spring bear.
Too varying degrees bears will eventually shed their hot long winter coat, and during that time they get itchy. Sometimes they just can't stop scratching certain spots, usually somewhere on their back half. They will often find a tree or trees and continually rub the spot causing a bald spot. That is a problem if there is a large area or several bald areas, because a taxidermist can't fix that, at least i haven't heard of a successful attempt or method. Being rubs generally occur behind the front shoulder, this style of mount would surely enhace the greatness of the trophy.
Posted in: Bear Hunting
News & Events
05/21/23
Avoid Toronto airport if you are flying to Canada! Especially avoid Air Canada.
They are not hunter freindly.
02/05/23
Trouble finding a vehicle rental to get to your outfitter?
01/04/23
Look at this bruin, 610lbs!
12/04/22
Yup best whiskey you can buy, made right here in Manitoba.