New Hunting Dogs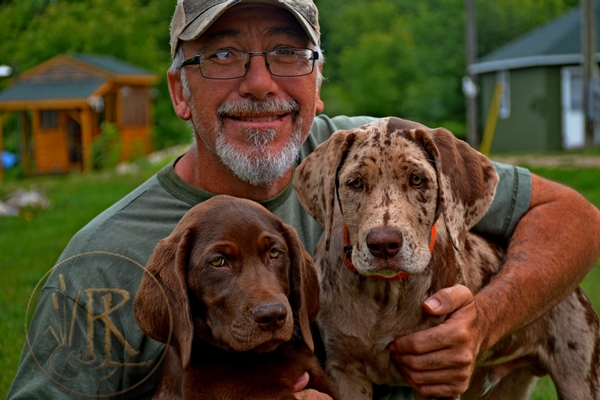 Our newest hunting dog members:
Remington the "Tracker"
This little fellow has a nose far above the rest of the litter. He has a perfect score tracking a trail! We have been training him to follow scents to the end, and he does it no problem. Lily has him doing very well on commands and obedience. Stay tuned for a video of him slowly nosing his way to the finish. Perfect speed and deliberate trailing not swayed by distractions or other smells.
Sully the "Bird Dog"
This other fella is keen to retrieve loving his goose wings and upland dummys. He is showing signs of his mother's ambition and drive, and intelligence! Very well mannered and attentive, Josie is working on his commands & obedience daily and it shows.
Posted in: Uncategorized, Bear Hunting, Fishing, Predator Hunting, Whitetail Hunting, Lodge, Lily`s field reporting, Waterfowl Hunting
News & Events
12/04/22
Yup best whiskey you can buy, made right here in Manitoba.
11/07/22
It's only been winter for a day and we're already tired of it!
02/11/21
First try making deer salami!