Predator hunting blinds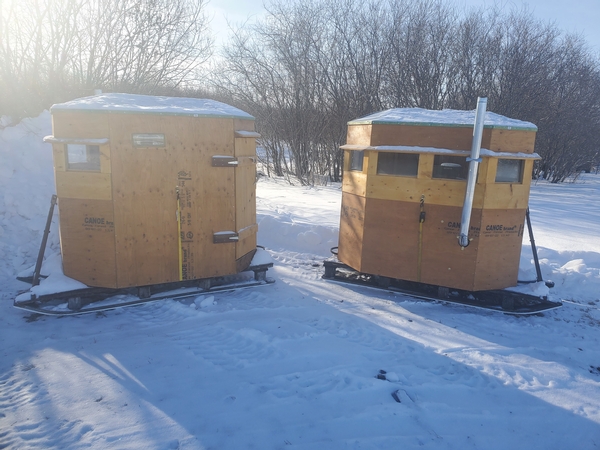 Ready to deploy to a nearby bait site. Easiest blinds i ever set up. Nice and comfortable, wood burning heaters, quiet drop down shooting windows.
Posted in: Bear Hunting, Predator Hunting
News & Events
01/04/23
Look at this bruin, 610lbs!
12/04/22
Yup best whiskey you can buy, made right here in Manitoba.
11/07/22
It's only been winter for a day and we're already tired of it!