Sold Out of Bear hunts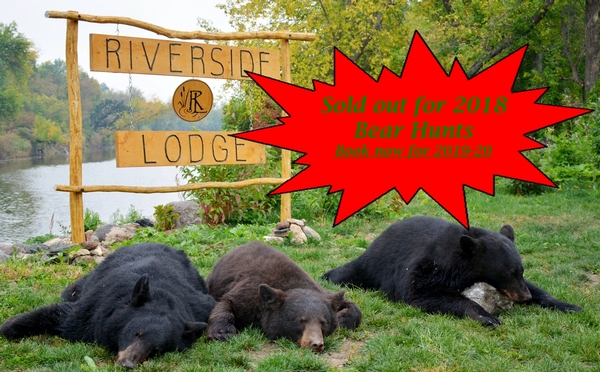 We are sold out of bear hunts for 2018. Contact us for booking info for 2019 and beyond.
Come and hunt in Central Manitobas best bear habitat.
Posted in: Bear Hunting
Reader Comments
1 Comment on Sold Out of Bear hunts
News & Events
08/05/18
See the 2 newest members of the Riverside Lodge hunting dog crew!
02/03/18
Had one of our best day of ice fishing this year!
01/19/18
Stay tuned for more news on the exciting winter fishing excursions we have, as it is only getting started!