Vehicle rentals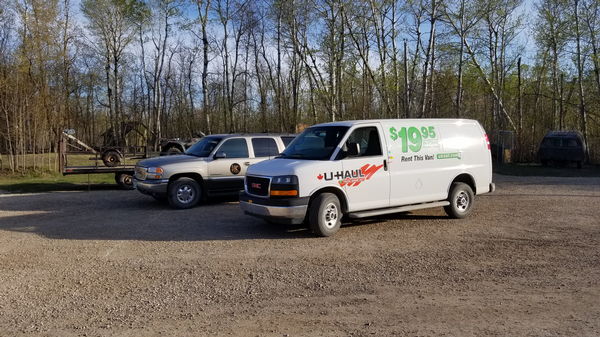 If your having trouble renting a vehicle for your travel to the hunting lodge,,, do what hunters do best, improvise!
Rent a U-Haul, it's cheap and holds all your gear for the 3.5 hr drive from the Airport to here.
Posted in: Uncategorized, Waterfowl Hunting, Bear Hunting, Fishing, Predator Hunting, Whitetail Hunting, Lodge
News & Events
02/05/23
Trouble finding a vehicle rental to get to your outfitter?
01/04/23
Look at this bruin, 610lbs!
12/04/22
Yup best whiskey you can buy, made right here in Manitoba.
11/07/22
It's only been winter for a day and we're already tired of it!