2020 Josie's whitetail season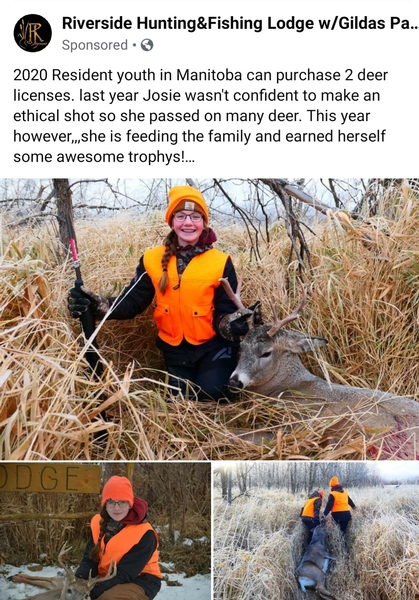 Josie shot her very first whitetail buck on opening day rifle!
Then she shot her second buck last week of the season. Both dropped within 30 yds. Using her .350 legend she came out strong 2 shots 2 bucks.
Feeding the family wholesome wild meat and having a great time doing it!
Posted in: Whitetail Hunting, Josie's view
News & Events
02/16/21
Newest addition to our Ice Fishing Equipment lineup
02/11/21
First try making deer salami!
08/05/20
Ultimate organic nourishment