Offering more of our great bear hunting!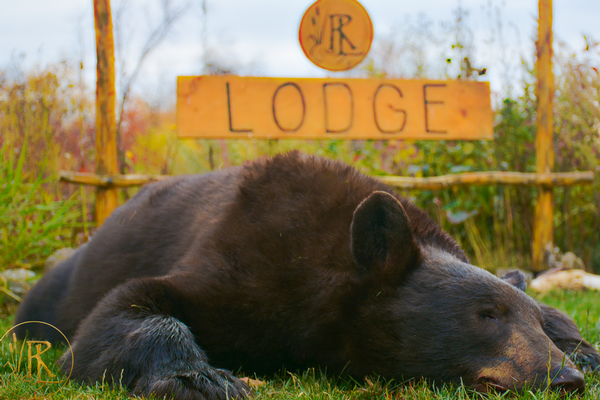 We believe if you are not growing you are shrinking, nothing rests or stays the same. We also believe in the strength of experience, which is why expanding our bear hunting allocations makes sense.
We have recently completed the acquisition of 2 excellent areas which are exclusive to Riverside Lodge. These two areas are also considered some of the very best back bear hunting in the world adding to our bear rich allocations. Many world class black and all other color phase bears have been taken from these woods! One of the allocations hasn't been hunted in over 10 years! The next few weeks will be exciting as we explore our new areas and choose specific areas for bait sites.
Not only do we have more area to hunt, we have more available bear hunting tags to offer!
So on that note, we have a few spots open for 2019 fall bear! We were sold out for 2019 and 20, but now we can offer more of our great hunting! You can reach us in several ways right at the top of this page or through our Contact Us page!
Posted in: Waterfowl Hunting, Bear Hunting, Fishing, Predator Hunting, Whitetail Hunting, Lodge, Lily`s field reporting, Josie's view
News & Events
12/08/23
It takes a lot of thought and time to keep the content on my website interesting, relevant and useful. It also requires years of experience and trial and error learning the craft, gaining knowledge from doing things both right and wrong way. I feel compelled to write about some of these topics for.....
By the way, this means something 2023 Photos & Text Copyright - © Riverside Lodge
06/29/23
Lily graduated last Saturday from high school. We are so proud of her accomplishments and know she is going to add great things to the world as grows.
05/21/23
Avoid Toronto airport if you are flying to Canada! Especially avoid Air Canada.
They are not hunter freindly.
02/05/23
Trouble finding a vehicle rental to get to your outfitter?