Ice fishing trips 2018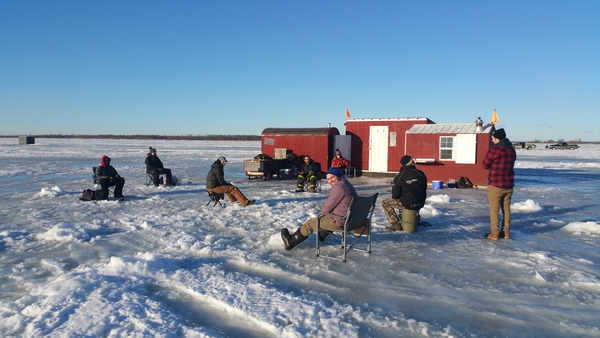 Contact us for to book your winter ice fishing trip. 2 - 20 people welcome. Make it a family, friends or corporate trip.
Catch walleye and big pike plus more! Stay in our lodge and/or cabins and fish in warm heated ice shacks on the lake. We can provide shuttle to/fr the shacks. 1-866-214-8402 http://www.huntriverside.com/ice-fishing/
The fish are always biting, this is Lake Dauphin!
Posted in: Fishing
News & Events
02/16/21
Newest addition to our Ice Fishing Equipment lineup
02/11/21
First try making deer salami!
08/05/20
Ultimate organic nourishment